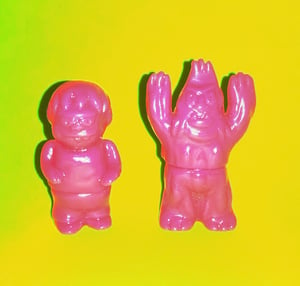 $

15.00
Crafting a spell?
Need help with the undead?
Going to get a burrito?
Now you can take Bobby Beast and Harry Demon in your pocket wherever you go!
For the first time ever, from the deep depths of Japan, comes Bobby Beast & Harry Demon in micro sofubi form!
Casted in "Wild Raspberry" SQUISHY PINK soft vinyl!
"Bobby Beast" and characters by Walter Parenton.
Sculpted by Joseph Harmon.
Produced by Rampage Toys.
Made in Japan.